A New Take on Napa Valley
In case you can't tell, we're a little bit different. So we set-out to create something that Wine Country has never seen. Welcome to our little, laid-back home, where we embrace color in spades and you can be you. Here we celebrate the art of play.

Because one of America's most storied adult playgrounds deserves just that. This is a place where relaxation is done right, where unique experiences are treasured, and adventures are practically mandated (seriously, we'll basically push you out our doors).

This is a place where you can come to commune – to join in fun with family and friends, and perhaps make a few new pals along the way. This isn't your parent's Wine Country (but they'll like it, too).
Our Lobby Life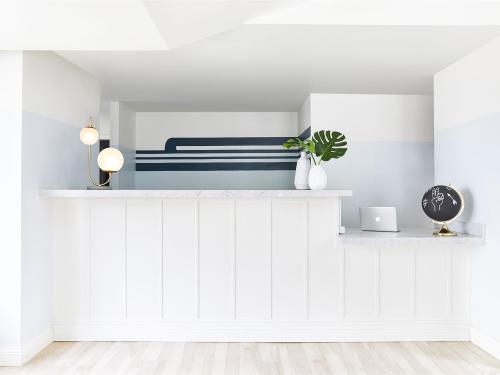 Our lobby isn't just for checking-in. It's our social hub. Come and hang out with us, and browse our wares – a fun mix of locally-made goods, gourmet eats, and more. Grab one of our vintage games (Scrabble, anyone?), and play at our large farmhouse table. Or take your pick outside for a little alfresco board game fun.
Unique Spaces, Unique Programming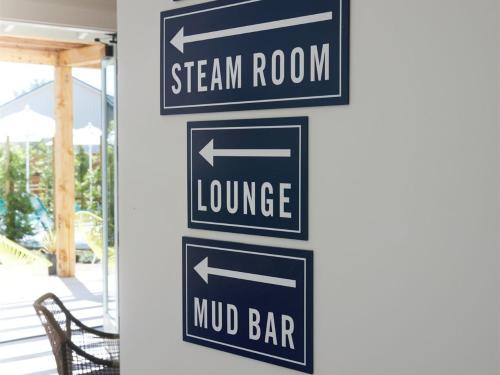 We love the atypical, and our programming follows suit. From alfresco cinema nights and spa happy hours, to Bocce Ball tournaments, family-style winemaker dinners, trivia nights, and more, there's always something fun happening at the motor lodge.

VIEW UPCOMING EVENTS –>
The Locals' Experience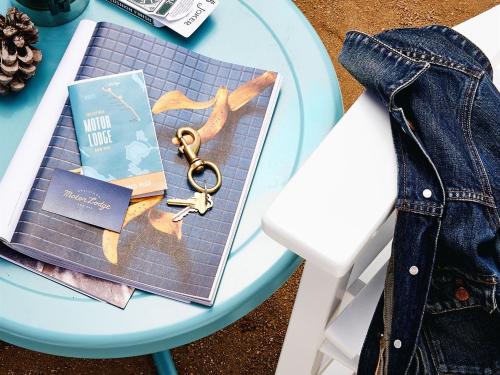 We're all about showcasing the best Wine Country has to offer. Sign-up for our Maker Mondays workshops, and enjoy lessons from local artisans. Meet the area's coolest winemakers and brewmasters during our poolside Adult Swim tastings. And join one of our weekly hikes along paths that locals love.
Made for Exploration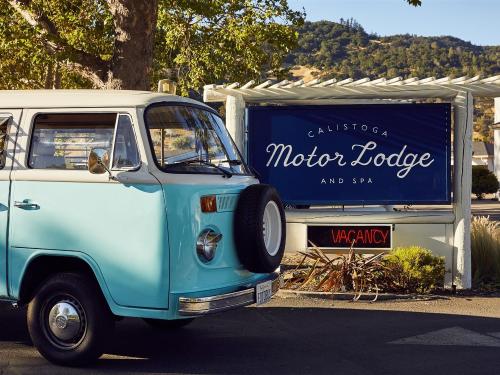 We love our Calistoga and Napa Valley home. And we love giving our take on the hippest, the undiscovered, the best, and the brightest. Plus, our collection of Priority Cruiser bicycles will make your wanderlust burn even brighter.
Playtime Is On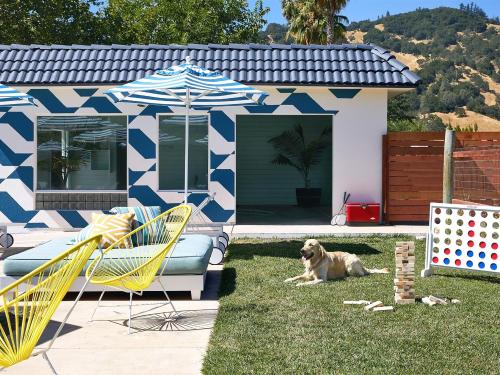 Splash, loaf, and play your way around our property. Grab a few friends for poolside games (Giant Jenga, Yard Yathzee, Corn Hole, and more). Take a turn on our bocce ball court, followed by an afternoon yoga class. And after-dark, multi-task in the best way with Cards Against Humanity and s'mores-roasting over our fire pit – a decidedly delicious way to wind down the night.
And Yes, Dogs Are Always Welcome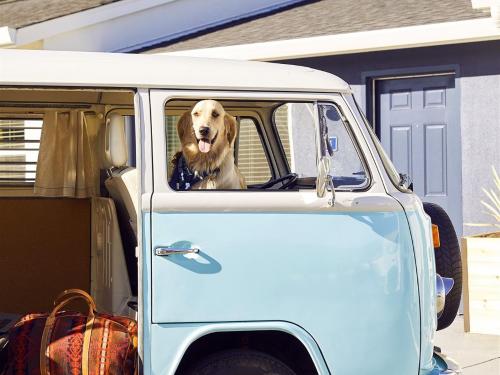 Our rooms are dog-friendly. So feel free to bring your furry friend. Stop by the front desk to pick-up a doggie bed, treats, bowl, and more - pretty much everything Fido needs to stay happy while on the road.